DO THE POTTED VEGETABLE INSTEAD. IT LOOKS DELICIOUS.
Pipe down, you. This is the editors' decision, not yours!
Either way, this page could probably be merged with Quest of Spirit.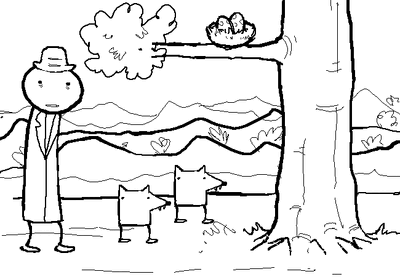 Elf Eggs are eggs either laid by (!) or farmed by elves. Weasels find them delicious and desirable. It appears that Elf Eggs are kept high in trees, as though a bird had laid them, but it's unexplained as to how they got there, or if birds lay them. It's not terribly important to worry about how they got there other than the fact that only someone with an exceptional Height attribute will be able to access them, so save at least one party member for this task so you can complete this Quest of Spirit.