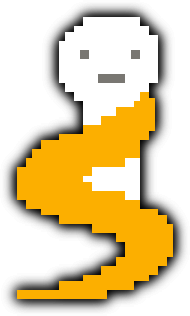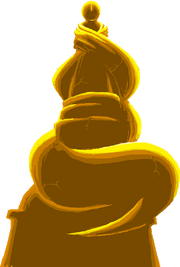 Hemera is the Denizen of Jane Crocker in the Land of Crypts and Helium. Hemera is likely to be the Denizen associated with heroes of Life, and thus presumably also Feferi and Meenah's denizen.
In Greek mythology, Hemera is the primordial goddess of daytime.
Hemera also appears to be half of Calliope's caduceus chat symbol, when combined with the other denizen, Nix.
In [S] Act 6 Act 3

, several tablets make references to Hemera, which state that she spoke prophecies, which were engraved on stone tablets and interpreted by the Amphibian Consorts' Elders and scholars interpreted her words. According to one of the tablets, "The only one alive left in the land to greet the Maid will be Hemera herself!"