Welcome to MS Paint Adventures Wiki
The wiki about MS Paint Adventures, and other
works of Andrew Hussie, that anyone can edit.
1,018 articles since December 2008
---
---
USEFUL LINKS
Featured Article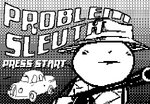 Problem Sleuth is the third MS Paint Adventure. Initially a parody of detective noir stories, though quickly abandoning that premise in favor of stranger and wackier plot directions, the adventure tells the story of Problem Sleuth, Ace Dick and Pickle Inspector, three competing private detectives who operate out of neighboring offices in the same building. When all three become trapped inside their respective offices, they join forces to find a way out of their predicament and defeat the evil Mobster Kingpin, who possesses the key they need to leave their building.
Problem Sleuth debuted on March 10, 2008, relaunching MS Paint Adventures after the abandonment of Bard Quest eight months earlier caused the site to be shut down indefinitely. Exactly one year later, on March 10, 2009, the central storyline reached its conclusion, and, after the release of an additional epilogue chapter, Problem Sleuth ended on April 7 with a total of 1,673 pages.
Read the full article here.

---
What's new on the MSPA Wiki
April 20, 2019 – Meat or Candy?
A week after the prologues, the entirety of the epilogues of dubious canonicity has been posted as you follow the consequences from a simple picnic food choice. It's a lot of content: 88 pages of prose! Buckle in for a lot of reading.
Nothing else of note ever happens on this date, of course. Nope.
---
April 13, 2019 – Ten years of Homestuck
Today is Homestuck's tenth anniversary! Today also marks the start of the long-awaited Homestuck epilogue, with the first chapters of this new story now available at homestuck.com.
---
January 1, 2019 – Skaianet Systems Incorporated
The new year has kicked off with an unexpected development: What Pumpkin's website now redirects to a website for Skaianet Systems, the fictitious company from Homestuck responsible for releasing Sburb, and the What Pumpkin Twitter account has likewise become a Skaianet account. An initial inspection of the Skaianet site's source code revealed links to hidden subpages, containing content like a hand-drawn Sweet Bro and Hella Jeff comic and a ZIP file full of wizard pictures. The most important discovery thus far is a series of text files outlining the Condesce's activities on pre- and post-scratch Earth, providing significant new information about the alternate-history backstory of Homestuck and the empress's centuries-long world domination plan. As of this writing, the hidden pages are no longer accessible, but the history documents and other content from those pages can be viewed at the wiki's Skaianet Systems Incorporated page.
Helping out
Not sure where to start?
Find out more about the wiki on the About page.
If you are new to wikis you may wish to check out Wikia Basics, and see Help:Contributing to learn more about contributing.
Adding and cleaning-up content
There are many articles that need improvement, you can help by adding content to "Stubs" or by a work over on messy pages. You can check the list of projects for more ideas. Don't be shy, get in there.
If you are unsure how to arrange or write content, the Manual of Style may be of assistance.
You can find a list of useful templates on Category:Templates, some of which are documented on the templates project page.
Talk and more...
Contents
Websites
Adventures
Games
Characters (Homestuck)
Characters (Hiveswap)
Characters (Problem Sleuth)
Locations (Homestuck)
Locations (Problem Sleuth)
Inventory (Homestuck)
Inventory (Problem Sleuth)
Concepts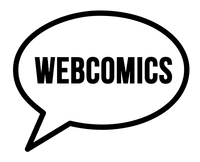 Community content is available under
CC-BY-SA
unless otherwise noted.