DO THE POTTED VEGETABLE INSTEAD.
IT LOOKS DELICIOUS.
Pipe down, you. This is the editors' decision, not yours!
Either way, this page could probably be merged with Weapons in Problem Sleuth.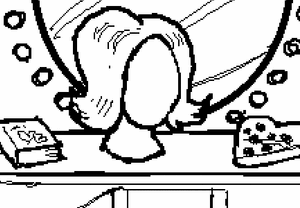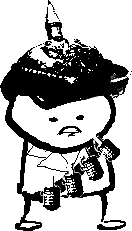 The Prussian Kuirassier Helmet is a weapon/hat, primarily used for headbutting, in Problem Sleuth. Its innocuous double is the Blond Wig. It is first seen as the wig in the female version of Ace Dick's room. The wig is seen mostly as Ace Dick goes through the Dollhouse, surfacing more prominently when he shows up to battle Mobster Kingpin. The weapon is lost to the unknown when Ace Dick dies to MK's Extortion technique.