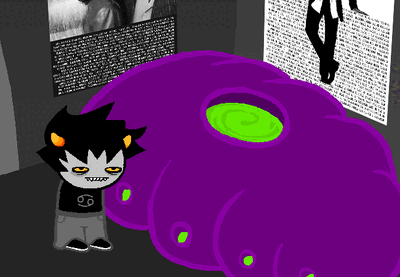 A recuperacoon is the troll equivalent of a bed. It is a large cocoon filled with Sopor Slime, a substance that trolls submerge in each time they choose to rest. The relaxing properties of the contained slime apparently help quell the darker thoughts that plague the troll species. They also help speed up the healing process of burns and minor injuries as seen in Friendsim Volume 3. Recuperacoons appear to come in many sizes, shapes, and colors.
No other troll's Recuperacoon is shown so the designs of such are not known.
Community content is available under
CC-BY-SA
unless otherwise noted.