The still room contains two stills, one for making alcohol, the other for making Hot Sauce.
The still room is located directly below the Speakeasy. There is a target on the ceiling that indicates the location of the statue of Mobster Kingpin.
The still room is full of flammable fumes, which can be set aflame by gunfire.
When first discovered, the still room contains, inexplicably, some handgun bullets.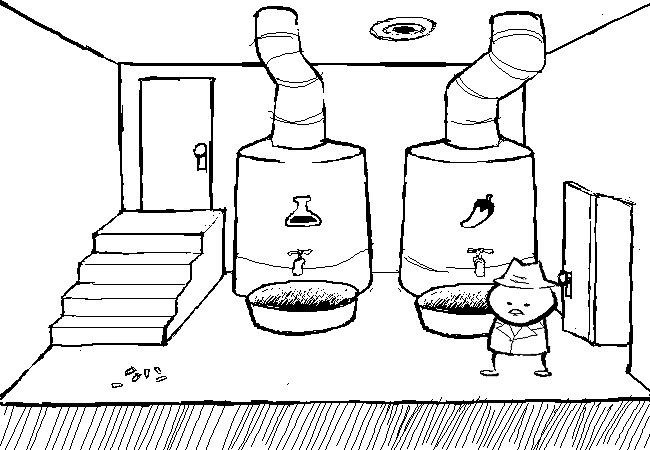 Community content is available under
CC-BY-SA
unless otherwise noted.