Birthday Countdown
until I turn 26.
My avatar was made by the lovely fuzzyginge on tumblr.
Generally, my edits focus on the more abstract concepts of Homestuck. This includes theories, speculation, game mechanics and features (such as god tiers), and correcting any misinformation I come across. Aside from the pages I created, I've made multiple contributions to the Hemospectrum page and the Color template.
My Hussie designated OTP is Sollux Captor and Nepeta Leijon. Clearly, he was mocking me about the sparse info regarding the Lime caste.
I have a few sandboxes.
I'm also responsible for making several people complicit in a ridiculous set of fake Act banners.
Contact Information
Edit
Tumblr
Discord
My favorite pages
Edit
Pages created by me
Edit
Check over all pesterlogs for the Infoboxes, unify formatting, fix mistakes

Set up specific Openbound conversations in the pre-scratch trolls' infoboxes (and the meteor crew, obviously)
Add Sn

o

wman and any other image-embedded speech

Add DD, Slick, etc.'s narrative-embedded speech?

Fix cropping/color on all sprites (Dirk's dream self sprite has really off colors)
Fourth Wall breakage page (?)
Finish up the "vehicles in Homestuck" page
Re-examine Mysterious Countdown times
Link to page numbers on the Music Albums page double check this to make sure it's correct and comprehensive?

Determine specific songs from the old version of Rose and Dave: Shut up and jam

Add more planet theme songs to the infoboxes (?)
Scour through the articles and add page links where necessary (e.g. goddamn everywhere)
Fix color scheme images on the Aspect page
Fix terminology on the Quadrants page (?)
Sobs quietly because now these will never be canon
Edit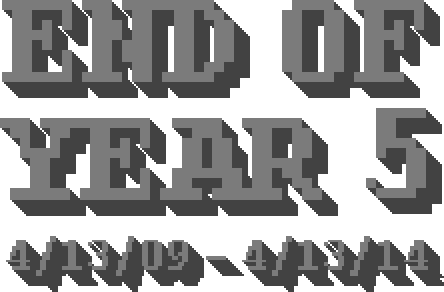 Class Pairing predictions
Edit
 
Female Exclusive
Female Bias
Male Bias
Male Exclusive
Passive
Muse
Sylph
*
Rogue
Seer
x
Page
Heir
Bard
/
Active
/
Witch
Maid
Thief
x
Mage
Knight
*
Prince
Lord
Quick Inversion Guide
Edit
Manipulate
Steal
Destroy
Instruct
Active
(Witch)
Passive
(Sylph)
Active
(Thief)
Passive
(Rogue)
Active
(Prince)
Passive
(Bard)
Active
(Lord)
Passive
(Seer)
Active
(Mage)
Passive
(Page)
Active
(Knight)
Passive
(Heir)
Active
(Maid)
Passive
(Muse)
Understand
Exploit
Become
Allow
Observed Inversions
Edit
Class/Aspect Inversion Table
Edit
Character Mortality
Edit
For a more detailed account of which characters are dead, and under additional unique conditions (include sprites, dream selves, and Sollux Captor in general) please see the List of dead characters page. For simplicity's sake, I have decided against counting sprite revivals as "living".
(Huge thanks to Ylimegirl for help with the coding here!!)
By Aspect
Edit
By Dream Moon
Edit
(Huge thanks to Ylimegirl for help with the coding here!!)
* It's unknown if Caliborn ascended as his main body or his dream self. Conventional god tiering methods say dream self, but we aren't technically sure. This also means we're unsure if Calliope's "main body" is dead. The same applies to Alt Calliope.
~ Dirk was absorbed by glitches, but it's unclear whether this "killed" him.
` Calliope was revived by the Ring of Life, so it's not really accurate to say she inhabits either her dream self or main body, even if we did know which Caliborn was in.
"Usefulness Rating"
Edit
According to SN's calculator:
Edit analysis for Aepokk Vulpex.
70% of most likely useful edits.
18% of possibly useful edits.
12% of most likely not useful edits.
Usefulness rating: 81
Community content is available under
CC-BY-SA
unless otherwise noted.