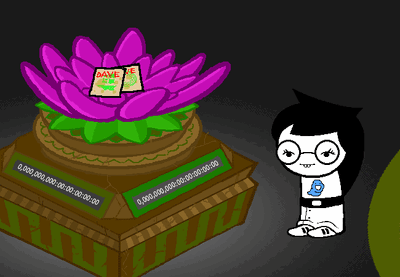 Weird plot shit is Homestuck's version of weird puzzle shit. It basically involves parallel plots and meaningless or meaningful coincidences. Weird plot shit is much more confusing than weird puzzle shit.
Weird plot shit is a derivation of weird puzzle shit, as there are no actual puzzles to figure out in order to solve the game - It's the nature of the game itself and its plot that makes it so confusing. It is almost never referenced in its single appearance, Homestuck, but it is very clearly and obviously there. None of the characters feel that the situation they are in is weird plot shit, which is probably why it has never been addressed as such. In fact, many of their problems are more precisely rather weak, more direct forms of weird puzzle shit rather than weird plot shit. Some characters are not aware of the consequences of the weird plot shit, others are too focused on their own problems to address it, one is in utter disbelief of it, and the last treats it all as normal and thus has no reason to question it. To the MSPA Reader, however, a lot of weird plot shit is about trying and making sense of it. If there is any sense to be made out of all the weird plot shit, it just may prove to be critical to beating the game.
There's a generally useful method of determining of something is weird plot shit. Given the questions "why is that so?" or "why is that there?" When referring to a concept, event, or motif; If the answer turns out to be "It just is", then it's most likely weird plot shit.
Dirk's auto-responder is the first character to refer to weird plot shit by name, rhetorically asking Jake whether he could be "the Deep Blue of Weird Plot Shit"

.

Examples of Weird Plot Shit
[
]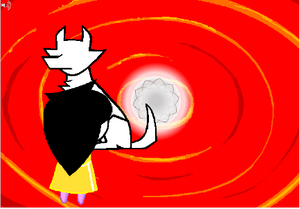 Skaia, Incipisphere, the Medium, Prospit, and Derse.
Sburb, and how it allows players to interact with the real world.
Chess, Playing cards and Billiards.
The Frog Temple and the Lotus Time Capsule.
Time travel used by the Felt, in the Midnight Crew Intermission, as well as the Midnight Crew themselves.
The relation between online handles and genetics.
How Hivebent mirrors Homestuck.
How the exiles can interact with their players.
Sollux Captor's mortality status throughout the story.
The color sequence of 4 red objects, followed by a blue and another red object close together, followed by a green object and finally a white object (as seen in Seer: Descend with the curtains, here, and Cascade with the chapter buttons).
How Sn

o

wman's life is tied to the trolls' universe.
The overwhelming amount of circumstantial simultaneity that occurs throughout the comic, with few guaranteed coincidental.
Karkat's blood mutation and how it really affects the plot.
How the captchalogue technology is connected to the mechanics of SBURB.
See also
[
]